CHRISTIAN
PROFESOR
Christian was born in Oyster Bay, New York. He attended Sachem High School East in Farmingville New York where he finished in the top 100 of 650 students and graduated with an advanced regents degree. He went on to study teaching at St. Joseph's college in New York on a full academic scholarship. While teaching in New York he also coached a football team. In their first season they finished first and set a record for goals scored. He has worked for Total English School since September 2014.
SHENNA
PROFESOR
Shenna is from Henley-on-Thames, Oxon, England.
She worked as a microbiologist in the food and brewing industry for 13 years before learning to drive a bus. She then spent 3 years driving single and double decker buses.
Shenna moved to Galicia in 2007.
Before moving here she used to enjoy skiing, skydiving and scuba diving. She also enjoyed travelling around the world and has visited many amazing and beautiful countries.
Nowadays her time is spent renovating her house and caring for all her animals.
Shenna has worked for Total since September 2015.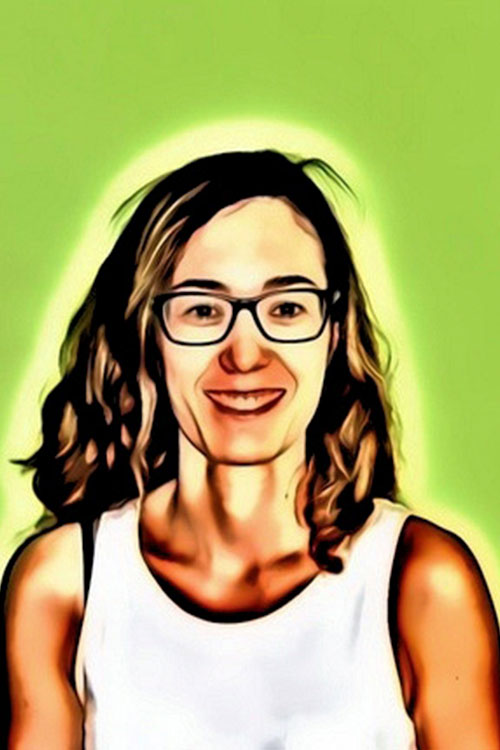 SILVIA
PROFESOR
Silvia loves travelling, mountain biking and playing any type of outdoor sports. She enjoys reading and writing short stories and is a big fan of Big Bang theory and ice cream.
Silvia has taught English in Madrid, Cantabria and London to children, teens and adults as well as in-company business English lessons. She was involved in a Language Exchange Club in Ottawa (Canada) and contributed stories and articles to Carleton University`s newspaper (Canada) while studying there. She has completed her internship as a teacher at a high school in Cantabria.
Silvia was raised in different cities in the boson of a multicultural society, her mum being American, her dad Spanish and having relatives all over the world.
She holds a bachelor`s degree in English Philology, the Celta Certificate in Teaching English to Adults, a master`s degree in Journalism and master`s degree in Teaching at Secondary Education.
She enjoys creativity in her classes as well as exploring new ways of teaching and engaging students in their learning process. As Benjamin Franklin said: "Tell me and I´ll forget, teach me and I may remember, involve me and I´ll learn."
Silvia has worked for Total since July 2016 .
ELAINE
PROFESOR
Elaine is from the USA. She was born in California and later grew up in Illinois and Virginia. Her background is in fashion merchandising, sociology and dance. Prior to joining the Total English team, she taught English in New York City, Madrid and South Korea. Her experience includes working for language schools, public schools, the Universidad Complutense and companies, such as Price Waterhouse Coopers and Endesa. In her free time she loves dancing and exploring Galicia.
Elaine has worked for Total English School since July 2015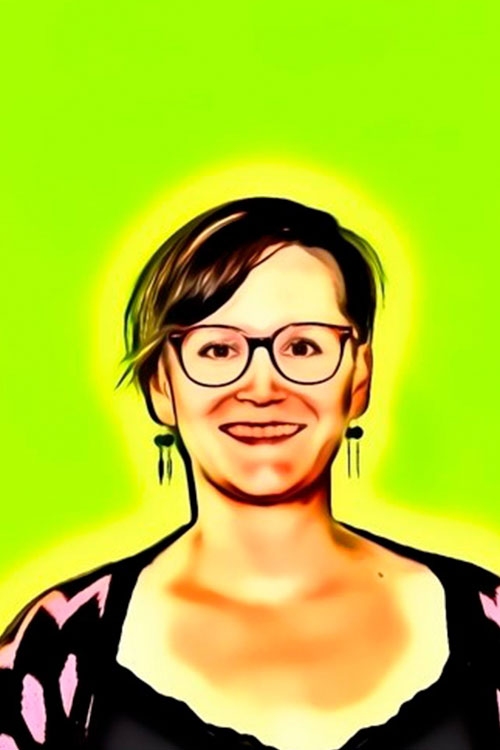 HANNA
PROFESORA
Hanne enjoys travelling and meeting new people from different cultural backgrounds. She loves animals, summer, tapas, and blueberries.
Hanne has taught English at all levels and to people of all ages. She´s taught English to foreigners in England, Chile, Finland, the Basque Country and Galicia. She enjoys her job greatly and wants to help people find the joys of learning a foreign language.
Has lived worked in England and Northern Wales. She graduated from University with a Master´s degree in English language and culture and pedagogical studies, with an emphasis on teaching foreign languages to young learners.
Hanne has worked for Total since June 2016.
JAYNE
PROFESORA
Born in London, Jayne spent her early years near Reading before training as a veterinary nurse. She worked in vet practices in Plymouth and Amersham, where she met her future husband.
Together they travelled "Around the world", spending time in India, China, Australia and New Zealand. They moved to Galicia in 2007 and are renovating a farmhouse in the countryside near Guntin.
Jayne has worked for Total since March 2017.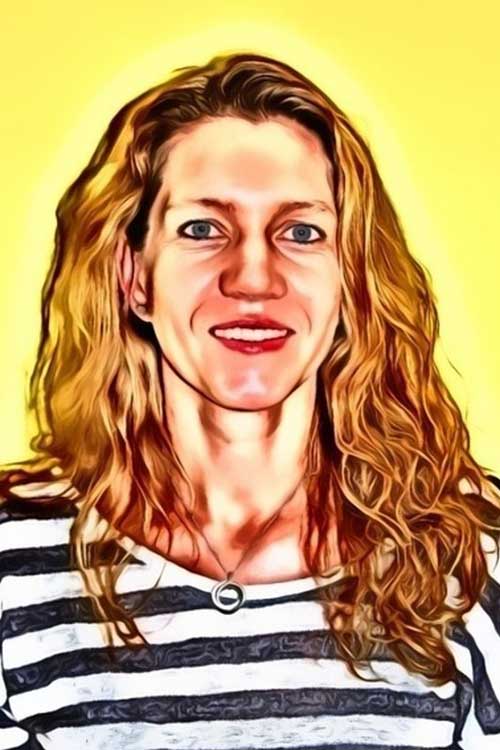 SOPHIE
PROFESORA
Sophie was born in a lovely area of the Brecon Beacons in Wales,she  studied in the small town Crickhowell before going to Brecon to train as a chef .  She still enjoys cooking,experimenting with fresh local ingredients and growing many of her own vegetables .Later  Sophie  moved to Tenerife where she met her  husband and then  finally  together they moved and settled in beautiful Galicia . Since living here she has worked in translating and teaching English .
She has always been passionate about  animals, she has two horses  and enjoys going on long rides and appreciating the real beauty of the Galician countryside.One day she would love to ride along  The Way of St James  (El Camino de Santiago) .She always enjoys keeping fit and takes part in trail walking and bike rides .
Sophie has worked for Total since May 2017.
ANN-MARIE
PROFESOR
Ann-Marie is originally from Manchester, North-West England and she spent over 10 years living and working in Birmingham, U.K. Prior to working at Total English School, Ann-Marie taught in several secondary schools as a Spanish and French teacher.
Ann-Marie fell in love with Galicia during her Erasmus year in Santiago de Compostela and returned to work as a TEFL teacher there during the early 2000s.
In her spare time, Ann-Marie loves to sing and was an active member of "Rock Choir" back in the U.K.
Anne-Marie has worked for Total since September 2018.